Hershey Is Like A Bond Yielding 2.6%
About:
HSY
Summary
Hershey (HSY) lost -8% of its market value after Q3 results.
Strong U.S. dollar hurts international sales of Hershey products.
Hershey stock is a reliable dividend play with a yield of 2.6%.
In the early 1990s, I met a Greek businessman named Pete Valonis, who owned the Candy Kitchen & Cafe in Grand Island, Neb. He told me to buy Wrigley stock and never sell it. I made 10% to 15% annual returns on Wrigley stock for 15 years, until the company was purchased by Mars in 2008. I used the proceeds to buy stock in the stock market crash. Among those stocks was Hershey (NYSE:
HSY
), which has a domineering position in the candy, gum and chocolate space. I always felt Hershey was slightly inferior to Wrigley's product mix, Wrigley is king of the gum and mint business. But Hershey's Kisses and Reece's Peanut Butter Cups have never lost their popularity. Warren Buffett likes the candy business very much. See's Candies is among the highest returning investments he ever made. Growing up in Nebraska and Iowa, I grew fond of Buffett and followed him with investments in the candy business as well as railroads and utilities. All three sectors have been very profitable for my portfolio.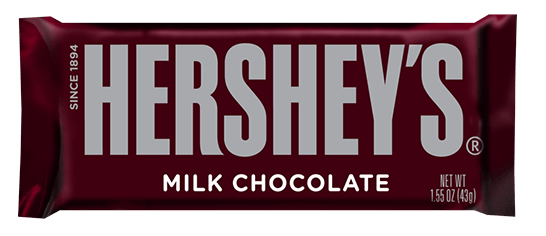 I bought a lot of Hershey around $50 per share in 2011. I added to this position every year until I was overweight Hershey with the stock representing one fifth of my portfolio. I sold this position around $100 per share in early 2013, and then started buying the stock again around $90 per share.
Hershey stock is down 14% year to date. Hershey had been trading around $95 per share, but fell 8% to $87.50 after HSY reported lower-than-expected sales and cut its profit forecast for the year. Sales were $1.960 billion compared with $1.961 billion for the third quarter of 2014. Net income for the third quarter of 2015 was $154.8 million or $0.70 per share, compared with $223.7 million or $1.00 per share for the comparable period of 2014.
Hershey used to be largely a domestic play with dominance in North America, but about 10 years ago, the company dedicated itself to growing international sales at a faster rate, growing markets in Latin America and Asia. About two years ago, Hershey agreed to buy 80% of Shanghai Golden Monkey for $584 million.
The international struggle
During the Q3 conference call, Hershey officials said China chocolate category performance continues to be below the historical CAGR growth rate of 11% to 12%. In Q3, chocolate category performance was sluggish in both hyper and small format stores. China Q3 chocolate category growth was 4%, less than June year-to-date growth of 6%. Hershey plans to buy the other 20% of Golden Monkey. Hershey officials believe they will be able to leverage the core Golden Monkey products in the Chinese New Year period, given that 2016 is the Zodiac Year of the Monkey.
Third quarter net sales for Hershey's International and Other segment declined 15.2% to $226.9 million, due primarily to lower net sales of chocolate products in China. Unfavorable foreign currency exchange rates were a 7.9 point headwind and incremental sales from the SGM acquisition a 2.3 point benefit.
Company wide, unfavorable foreign currency exchange rates were a 2 point headwind. There is the effect of the devaluation of currencies against the U.S. dollar. If the Fed raises interest rates, the dollar will get even stronger, making it even tougher for companies like Hershey to grow international sales.
The company predicts full year sales to be about the same as 2014. The challenges that Hershey is experiencing clearly indicate just how tough it is to grow a mature business.
The company has strong cash flow with the help of adjusted gross margin of 46.0% in the third quarter of 2015, compared to 43.8% in the third quarter of 2014.
Hershey is like a bond, at $89.50 per share, the stock yields 2.6%. For a long time the stock yielded 2%. So 2.6% is above average yield for the stock's history. Hershey is like a solid-paying bond because its value doesn't change much while it pays quarterly dividends.
The next dividends are $0.583 on the common stock and $0.53 on the Class B common stock. The dividends are payable Dec. 15, 2015, to stockholders of record Nov. 25, 2015.
Conclusion
Hershey is solid financially, the company has plenty of cash and a reasonable debt level. I am not anticipating much growth in sales. I believe the stock will hover around $89 per share for a long time. If you are looking for high growth, Hershey is not for you. Sales gains are extremely challenging for this candy company. The strong dollar is hurting overseas. At a 21.68 forward P/E ratio, Hershey is fairly valued. This stock has trended upward to 30 P/E, but generally a P/E around 21 is typical. I bought another 22 shares of HSY at $89.40 per share. If the stock were to fall to 80, investors would be wise to pick up a few shares.
Disclosure: I am long HSY.